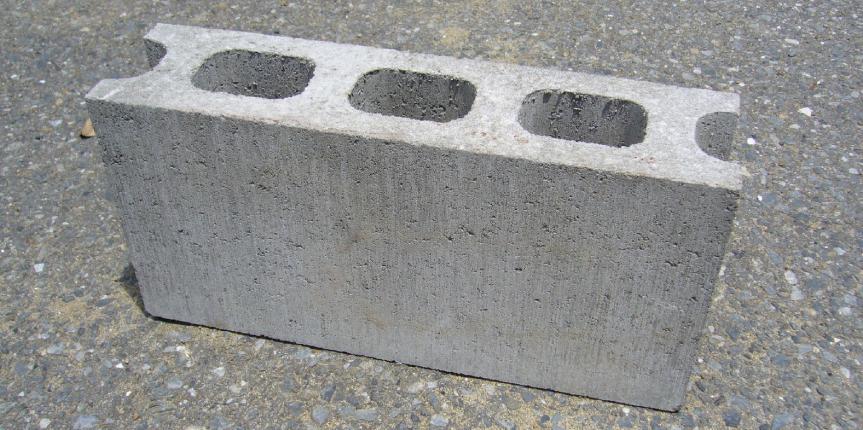 A composite material made of rough aggregate bonded together with fluid cement that hardens with time. Almost all building blocks are made of lime based concretes such as Portland cement concrete or concrete made with hydraulic cements.
Concrete blocks are made of Portland cement, blended cement and different type of aggregates mix with water.
Concrete building blocks are durable and highly flexible building material, its many advantages makes ideal choice for many uses. Concrete blocks factory are all over the place, so is important to choice rightly in order to buy best blocks made with quality construction materials.
Get Cost-effective, high quality Concrete Building Blocks.
Concrete building blocks have many uses; some of them are listed below.
Uses of concrete blocks
Concrete blocks are precast concrete products used in construction. The term precast come from the fact that the blocks are formed and hardened before being brought to the construction site. Also, refer to as concrete masonry unit (CMU)
Concrete blocks are used in construction of homes, and comes with lots of benefits to home builders as well as construction companies.
Performance benefits of concrete building blocks
Benefits of using concrete building blocks are numerous, depending on what the client wants from the building contractor. Some of building blocks advantages are as follows.
Robust and Durable
Where low maintenance is a preference or as an additional security building block are better construction materials to consider.
Flexibility and Security
Concrete building blocks or Concrete masonry unit integrity is not affected by water, fire, and other weather conditions, is more resilience than other internal and external wall systems.
Fire Resistance for Fire Safety
Ensuring fire isolation without spread of flame. Concrete masonry units or concrete blocks normally exceed minimum standard set by building regulations for almost all building types for fire safety.
Protection of Properties
Fire resistance qualities of concrete building blocks offers further protections to properties in the event of fire outbreak compare to other building materials.
Thermal Resistance
Lighter – weight blocks have high thermal resistance characteristics. High aggregate blocks are heavier, less thermally insulating but higher in thermal mass, so important as fabric energy store in buildings to help heat and cool building.
Fire Resistance during Construction
A significant advantage during urban development over other building materials HSE guidance to limit fire spread between sites will be too expensive without the use of concrete blocks.
Cost effective, without entertaining fear of termite invasion or fire destruction, concrete blocks are most popular world over. You must go for the best blocks factory for getting high quality concrete building blocks.
Durable Concrete Blocks for your Construction Project