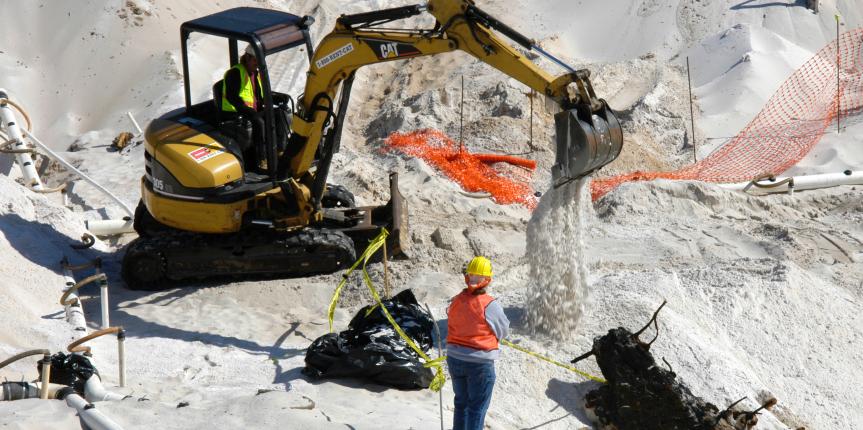 Construction equipment is very important machinery today. They are priceless jewel that make our constructions easy, by completing tasks that may require thousands of hefty men to do in years in few weeks. Their importance also presents us with the fact that they are among most dangerous construction equipments available if not properly used.
Though modern equipment come with more sophisticated safety packages, however, it is important that operators and users of this equipment are vast in construction safety tips.
Below are Some Safety Tips for Construction Equipments Usage:-
1. Ensure proper training
Before using any construction equipments you need training on how the equipment works, do not mount any machine unless you can operate it. Review manufacturers manual before even starting to work on a machine, this will help to prevent hazards that may arise from lack of information about an equipment.
2. Be careful when mounting construction equipment
Mounting construction equipments is the first and major cause of accidents at construction sites. Heavy equipment rental should endeavor to training operators as how to properly climb or come down on all heavy equipment. All heavy equipment comes with its peculiarities, and demands unique ways to mount it or descend from it. First step to safety is instructing people on how to get on equipment and how to get down from all equipment as the case warrants.
3. Adhere to safety rules
To keep the construction site safe, it is important to keep the safety rules religiously. Working with construction equipments may not be as simple as it looks, safety is the bedrock of hazard free experience with heavy equipment, either new or veteran operator, the rules are the same, keep the safety rules to avoid havoc on the site. Wear proper clothing, establish hand signal if ground works are present, do not forget to conduct regular vehicle inspection, only refuel the equipment when cool and engine is off, wear seat belt during operation as well.
4. Ensure no people in the working vicinity
People like to watch when heavy equipment is working, it is not advisable to encourage this trend, and if possible, temporary fencing is better to prevent people from crowding round the equipment. In addition, ground workers should not stay too close to machines in operation to avoid injuries.
5. Wear protective gears
Protective gears like hard hats, fall gear, goggles, are better to prevent hazard at work place. Even, workers should be mandated to wear required protective gears at all costs.
Safety at construction sites are easy to attain if little safety tips of working with construction equipment's were put to use.