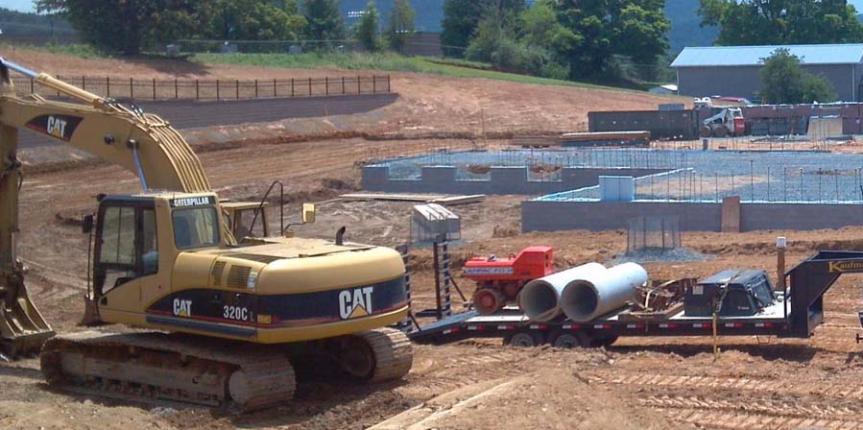 When it comes to preparing a site for construction, grading and hauling go hand-in-hand. For example, one of the first steps involves clearing away trees and vegetation. What are you going to do with all that debris? While some sites may be suitable for burying organic debris, you'll most likely need to haul it away.
Use the tips below to plan a smooth site preparation by using high quality equipment rental services.
Obtain all required permits. Check with your local authorities to find out which permits may be required before you begin work. For example, if you're preparing a site in Accra, start by visiting the building department at the Accra Metropolitan Assembly to find out what your obligations are.
Reserve the right equipment. Once you've obtained all required permits and are ready to begin grading the land, make sure you have access to the right equipment such as dozers, excavators, trenchers, and rollers. The grading process will go much smoother when the right tools are used. Even if you work for a large construction company with a fleet of heavy equipment, the grading equipment you need may be in use on another project. Thus, it's important to reserve the equipment as soon as possible. If it's not available, call Asanduff Trucking, Hauling, and Equipment Rental Services.
Make sure heavy equipment is operated by experienced, qualified operators

. Whether loading a dump truck or operating a backhoe, your project's success requires experienced, qualified personnel. If you're hiring subcontractors, double check their qualifications and make sure that their licenses are valid. Many equipment rental companies including Asanduff Trucking, Hauling, and Equipment Rental Services have qualified operators on staff.

Work with a reputable, local hauling company

. Again, a little advance planning can make a world of difference. Line up a reputable, local hauling company to help facilitate the grading process. Depending on the project, you may want to have several large dumpsters on site or a couple dump trucks on standby to haul away debris as it is generated. In addition to hauling your debris away, your hauling company can source and deliver fill dirt, sand, gravel, topsoil, or mulch.
Whether your project is large or small, Asanduff Trucking, Hauling, and Equipment Rental Services can help you with all aspects of site preparation, grading, and hauling in Ghana. Contact us today to learn more.
Looking for Heavy Equipments to expedite hauling?