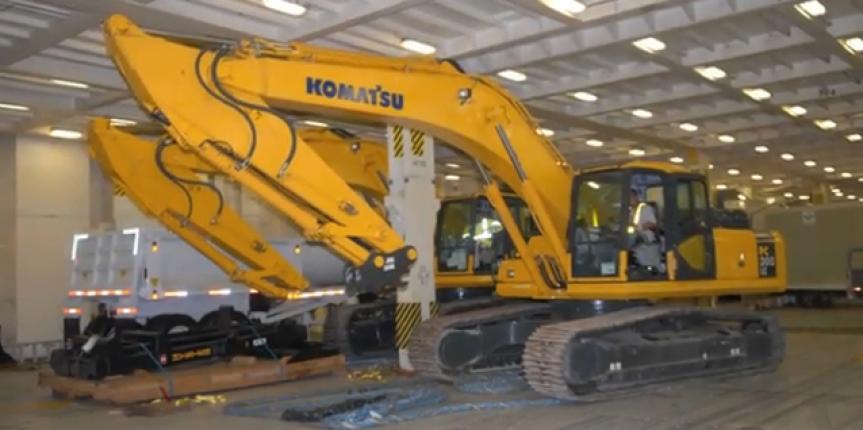 Top tips to find the well reputed equipment hauling company
Heavy equipment is no easy material to haul from location A to location B. It requires the strength of a very powerful set of wheels that is owned by experienced and well reputed equipment hauling company that are well aware of the road and are keen on providing you a dependable service. These services should be performed with a blend of experience and skill as navigating long distances with such expensive and advanced machinery is not just risky but also time consuming.
The best trucking company will have employees who have been involved in the industry for a while now and will thereby have no issues in maintaining the quality of the equipment that is being transported. Some of these companies are also involved in the business of providing affordable heavy equipment in Ghana, which will thereby meet your budget limitations too.
Find well reputed equipment hauling company
The most effective ways to find the best and most efficient equipment hauling company:
● There is a lot of prior research involved which plays a key role in choosing an effective company to do the job. Handing over the job without prior knowledge does have the possibility to incur you losses as you're investment can turn awry due to improper handling of equipment or untimely transportation.
● You must give regard to a company's experience, skill and reputation. All these three factors work together to create an amalgamation of the best trucking company which is dependable to deliver on time even on the last minute.
● Ensure that the equipment hauling company has an organized system of communication which enables its drivers to stay in contact with each other or their bosses at all times in order to deal with unexpected emergencies.
● These trucking companies offer regular training to their employees by keeping them aware of changes in laws and regulations to better coordinate a smoother flow of work assisted by timely delivery in the correct condition.
Choosing an established trucking company from amongst the equipment hauling companies is essential to giving you a sense of safety and security with your goods. Plus, they're also involved in providing affordable heavy equipment Ghana thereby helping you to hire good services for reasonable rates.
Check out equipments before renting..