Gyarko Farms
Gyarko Farms – Sustainable, Socially Responsible Cocoa Production & Cashew Exporter

How to get high quality cashew nuts
Cashew farms producing high quality cashew nuts can be hard to come by. There are several options that you can choose from in order to get what you are looking for and quality is often seen as a deciding factor in determining where you acquire your cashew nuts from. Directly placing an order from the cashew farm seems to be a good idea and the easiest way to make the right purchase is by choosing a reputed company well known for producing high quality cashew nuts.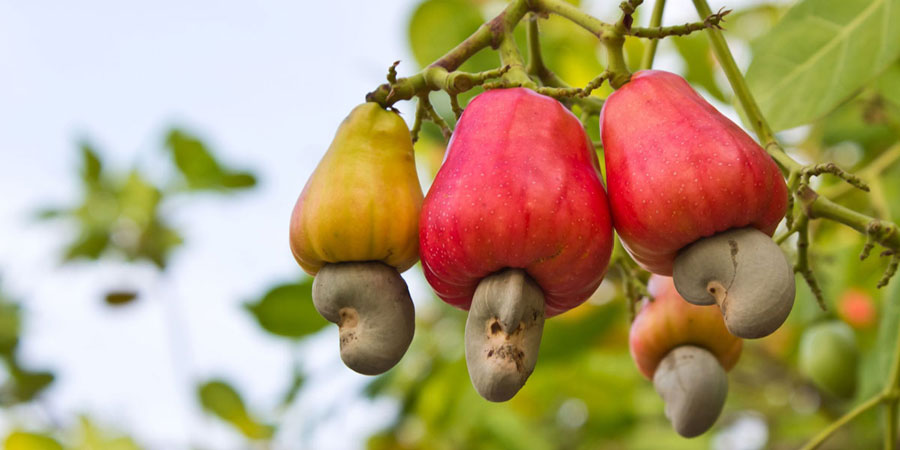 Why Choose Gyarko Farms for cashew nuts
Having been in the market for quite more than a while now, they having become key players in supplying high quality cashew nuts to the market. The cashews coming from Gyarko Farms go through multiple procedures and filtering processes to see to it that it meets the consumer's demands in terms of taste and quality. They have developed the right methods for producing high quality cashew nuts free from any kind of foreign material.
Employing strict rules in the processing and cleaning rooms Gyarko Farms will see to it that you receive what you were expecting for in terms of hygiene as well as quantity. With no neglect in the grading and packing sphere, it's seen to it that you receive the high quality cashew nuts you were looking for. 
In no time, Gyarko Farms has become the largest cashew exporter in Ghana.
Get Supplies of High Quality Cashew Nuts on time!
How We Produce Premium Cocoa Beans
While other plantations often cultivate coffee and shea nut crops alongside cocoa, Gyarko Farms focuses only on cocoa bean. Our pursuit of the perfect cocoa bean starts with responsible crop management practices. Our goal is to produce premium cocoa beans without compromising our values or the environment.
By its nature, cocoa production is a sustainable business that harnesses the power of the sun to dry the beans. We are committed to doing our part to preserve the fragile ecosystem in which we live and operate. We embrace many agronomic practices designed to protect the environment, limit soil erosion, and preserve native tropical vegetation.
We closely follow the latest research and recommendations of the Cocoa Research Institute of Ghana to ensure optimum plant propagation, plant density, pest control, nutrition, shade, pruning, soil and water management, and waste management. Adopting the latest agronomic innovations and optimizing production allows us to both increase yield and quality.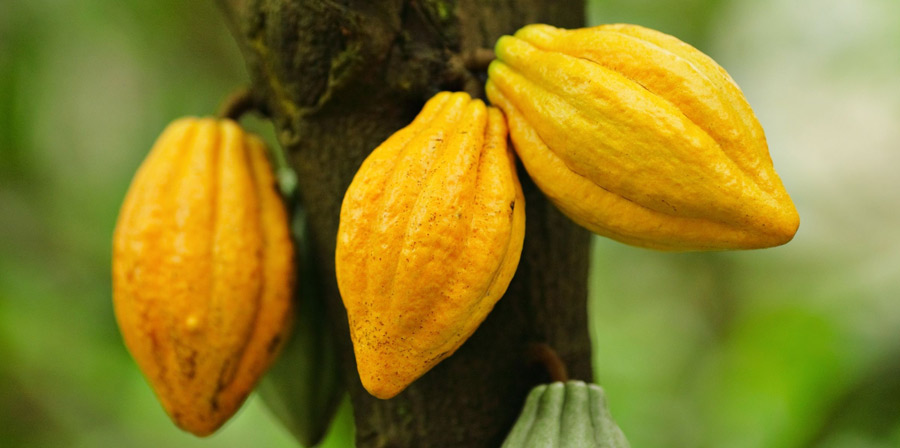 Cocoa beans are found in the ripe pods of the cacao tree, a delicate tree that does not begin producing until its fifth year. These pods are harvested and cracked open to reveal the beans inside. Each pod contains between 20 to 50 cocoa beans. The beans are then fermented and dried, a process that takes about seven to ten days. From there, we inspect and sort the dried cocoa beans for quality before sending them to the Ghana Cocoa Board and its Cocoa Marketing Company subsidiary for export. The Cocoa Marketing Company promotes, sells, and delivers Ghana's cocoa to local and international cocoa processors and traders.
Where it is located?
Located in Sefwi Djaboso – Bonsai in the Western Region of Ghana, Gyarko Farms produces high quality cocoa beans. Our large Cocoa Plantation is on hundreds of acres of lush land. The tropical climate of Western Ghana lends itself to cocoa production. In fact, Ghana is the world's second largest cocoa producer.
Our Success Depends on Productive Crops and Well Treated Employees
With a large cocoa plantation, Gyarko Farms is able to manage the lifecycle of cacao trees through strategic planting. Cacao trees take up to five years to bear fruit and produce for about ten years. Each year, new seedlings are planted. As older trees stop producing, a new generation of younger trees has just started. This is a long-term strategy that allows our plantation to consistently produce some of the finest cocoa beans in Ghana.
Recognizing the manually intensive nature of cocoa production, Gyarko Farms is a large employer committed to treating its employees with dignity and respect. As a family-oriented company and ardent supporter of human rights, we are opposed to child labor, an issue that has affected the cocoa industry. We are committed to being a part of the solution by not employing child labor and by paying fair wages to our adult workforce.
We currently employ about 50 full-time employees with a smaller team that works on a contract basis. We further support our employees through training in the latest agronomic concepts, promoting from within, and equipping each employee with the tools and knowledge needed to excel on the job.
The Ghana Cocoa Board has stressed that the cocoa industry is vital to Ghana's socio-economic development. We are proud of our small part in helping to build a stronger economy and a brighter future for the people of Ghana. Contact us today to learn more…
Unable to find High Quality Cocoa Beans Producer?